What is Pas Yisroel?
---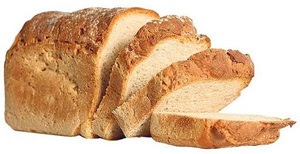 If a Jew is involved in any part of the baking process (e.g, he/she turns on the oven), the baked food has the status of Pas Yisroel ("Jewish bread").
It is the custom of many communities to use only Pas Yisroel  during the Aseret Yemi Teshuvah – the ten days between Rosh Hashanah and Yom Kippur.
---
Vaad Certified Pas Yisroel Products
---
The following products from the following Vaad establishments are currently certified Pas Yisroel:
Alpine Valley Bread Company

ONLY when Pas Yisroel is specified on the label  As of 12/2015, AVB is not certified Pas Yisroel

Imperial Kosher Market

Challah, buns, and other products

​La Bella Pizzaria and Restaurant

Everything in the store, including challah and baked goods

Levi Cafe and Bakery

Challah, pastries, rolls, cakes

Mozart Cafe

Challah and some other products

New York Bagels and Bialys
Paprika
Segal's One Stop Shop

Bread, challah, pastries, rolls, cakes
For a complete list of Vaad certified products, please refer to each individual certificate,
available here
.
There are also several varities of Vaad certified "Sprouts" brand bread that are Pas Yisroel; please check the Vaad symbol for details.
---
גמר חתימה טובה